What an exciting time for our wonderful High Point! As several other amazing initiatives are taking shape across our city, it only makes sense that we would join these revitalizing efforts.
Safe Zone High Point is in its infancy stages, and it has been amazing to see the growth spurts!
At Safe Zone High Point we work hard to ensure every individual experiences a sense of community. Whether in our own facility or wherever our team travels, we endeavor to create a safe space that is welcoming, inclusive and free from judgement.
Our Vision
Safe Zone High Point will be an effectual voice and resource that provides inclusive and safe spaces, fosters a sense of community and promotes equality amongst all residents.
Our Mission
Safe Zone High Point will promote equality for all and total inclusion of lesbian, gay, bisexual, transgender, and queer residents by facilitating educational opportunities for all community members, offering support groups for shared identities, hosting social events, sponsoring well-being initiatives, and by maintaining a directory of supportive resources.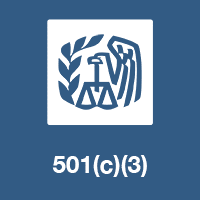 We are a 501(c)(3) public charity. All gifts and donations to Safe Zone High Point are tax-deductible.
PLEASE DONATE TODAY
Non-discrimination Policy:
Safe Zone High Point prohibits discrimination on the basis of sexual orientation, gender expression, gender identity, sex, race, color, religion, creed, age, marital status, national origin, mental or physical disability, political belief or affiliation, veteran status, HIV status, or any other class of individuals protected from discrimination under state or federal law.
Board of Directors
"A few people of integrity can go a long way." ~Bill Kauth, Co-founder of the Mankind Project
We are committed to formulating a board of directors that is in touch with the community.
We seek a diverse group of individuals who will bring their talents, insight and compassion to the table.
A Place to Call "Home"
Location! Location! Location!
Huge on our list of to-do's is finding the perfect location for the Safe Zone High Point facility.
We are reviewing rental properties in the city, and hope to find a place that is both accessible and affordable for our magnificent nonprofit.
Building a Team
"The best way to find yourself is to lose yourself in the service of others." ~Mahatma Gandhi
Without volunteers, we would not exist. As we continue our development journey and are housed, we will begin our engaging programs for which helping hands will be needed.
Take a look at our planned programming and consider joining in on all of this goodness!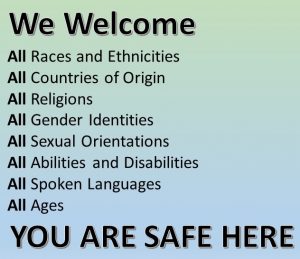 What's Happening Now
SAFE ZONE TRAINING
Our Safe Zone Training is an interactive and engaging workshop that is designed to bring awareness to lesbian, gay, bisexual, transgender and queer experiences and to help eradicate bullying, violence and unfair practices directed at these members of our community.
Interested in offering Safe Zone Training to your folks? We'd love to hear from you. We are available to bring this engaging workshop to you and your organization.
Register for one of our scheduled Community Safe Zone Training sessions here.
Community Safe Zone Training
Registration is now open for:
Our new VIRTUTAL workshops (click below to register)
Coming soon: